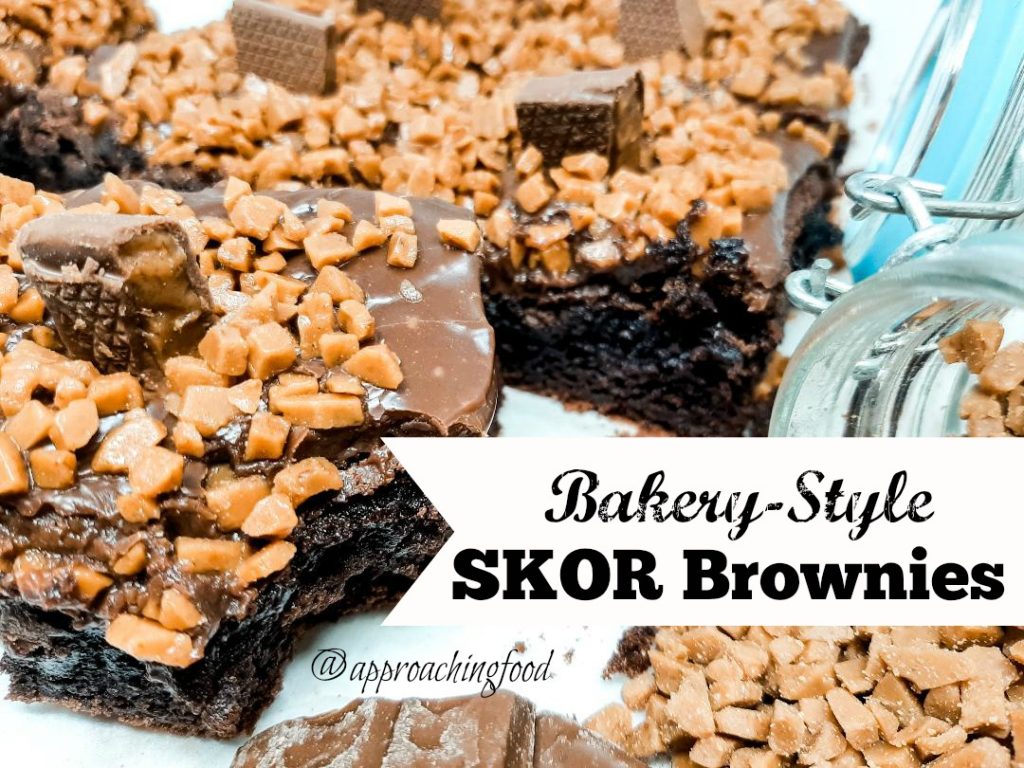 It's no secret that I'm a chocoholic, and brownies are my particular weakness. So when I tasted a yummy Skor brownie from a local bakery, I knew I had to recreate it at home. It's an absolutely perfect treat! Rich fudgy brownie, topped with 3-ingredient fudge icing, topped with Skor toffee crumble, topped with chunks of Skor chocolate bar. I know, right? This Bakery-Style Skor Brownies is the sort of treat that you bite into and make appreciative 'mmmm' noises as you close your eyes in foodie bliss. Not exaggerating one little bit!
I'm sure you're all drooling just reading the description, and if you're not, you should be, because oh-emm-gee these brownies are THE best! Seriously. Make them and impress your date, your MIL, your co-workers, or just eat them all yourself. But make them — they're easier to mix up than you'd think, and they are SO delish!
Let's make some!
Yield: 12 brownies
Bakery-Style Skor Brownies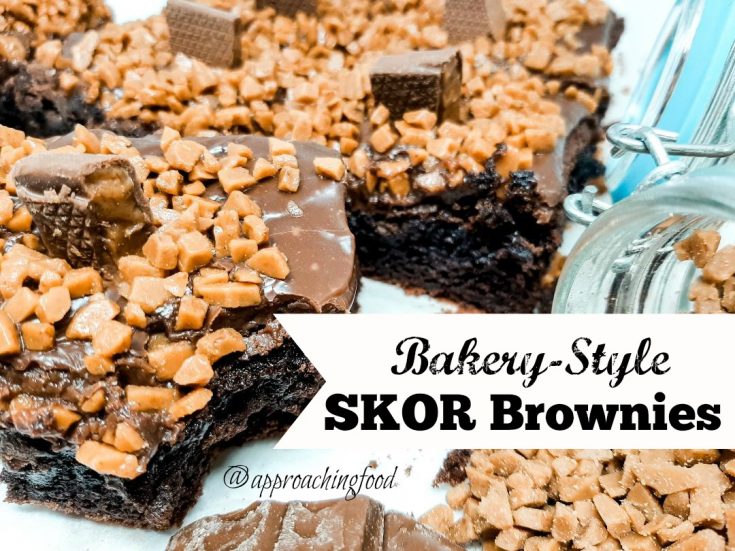 These rich squares have double the fudge: a fudge brownie base and fudge icing, all topped with toffee bits and crumbled chocolate bar. They're chewy and freeze well!
Ingredients
1 c. butter, melted
2 c. sugar
2 tsp. vanilla extract
4 eggs
1 c. flour
2/3 c. cocoa
1/2 tsp. baking powder
1/2 tsp. salt
1/3 can condensed milk
1 c. chocolate chips
1/2 c. Skor bits
2 Skor chocolate bars
Instructions
Mix butter and sugar together, and beat in eggs.and vanilla extract.
Stir in flour, cocoa, baking powder, and salt.
Pour into a parchment paper lined 9x9 inch tray, and bake in a 350 degree oven for 40 minutes or until the centre is set but not dry.
While the brownie is cooling, mix the condensed milk and chocolate chips in a pot over medium heat until completely melted.
Pour over the brownies in the tray, and sprinkle the Skor bits on top.
Cut the Skor chocolate bars into 6 pieces each, and press into the top of the brownies. Enjoy!
Nutrition Information:
Yield:
12
Serving Size:
1 brownie
Amount Per Serving:
Calories:

460
Total Fat:

24g
Saturated Fat:

14g
Trans Fat:

1g
Unsaturated Fat:

8g
Cholesterol:

105mg
Sodium:

272mg
Carbohydrates:

59g
Fiber:

2g
Sugar:

46g
Protein:

5g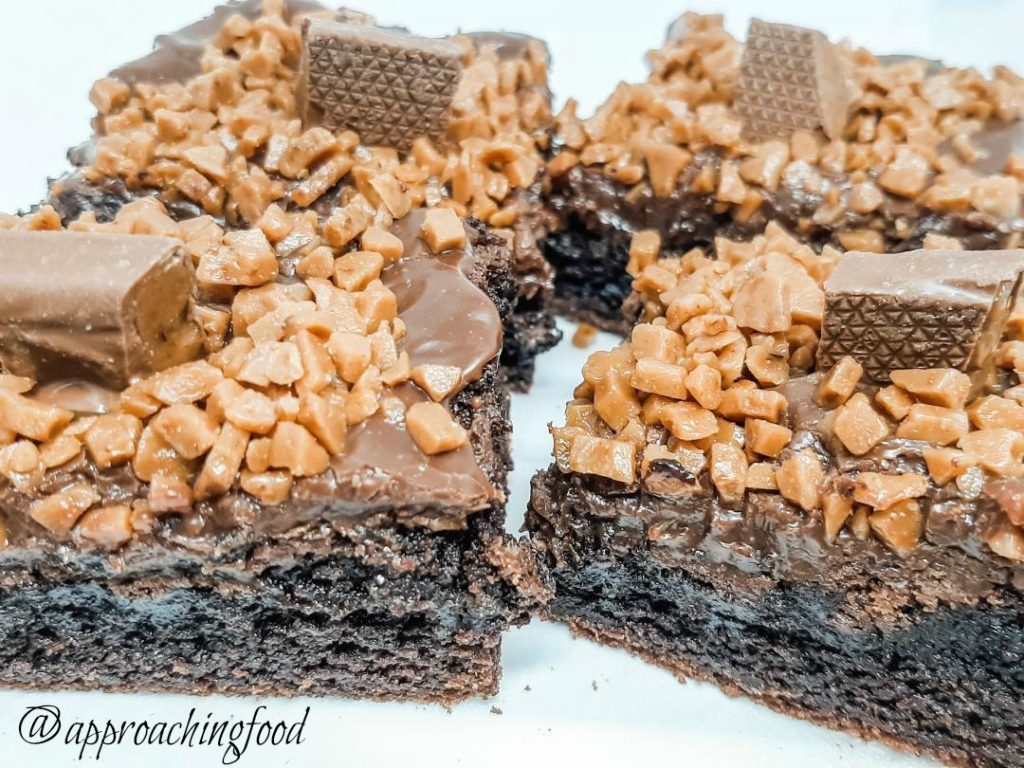 You could easily make these Bakery-Style Skor Brownies gluten-free by swapping out the brownie recipe for my gluten-free brownie recipe. Or switch the chocolate bar to another flavour. But I find the combo of toffee crumble on top of fudge icing, on top of fudgy brownie, all topped with actual Skor chocolate bar? Well, it's pretty much perfect!
Next Post: Probably a revamped post about my Oma's Dinner Pancakes. They're like a cross between Dutch Babies and Crepes, but easier to make, so versatile, and such an easy weeknight dinner!