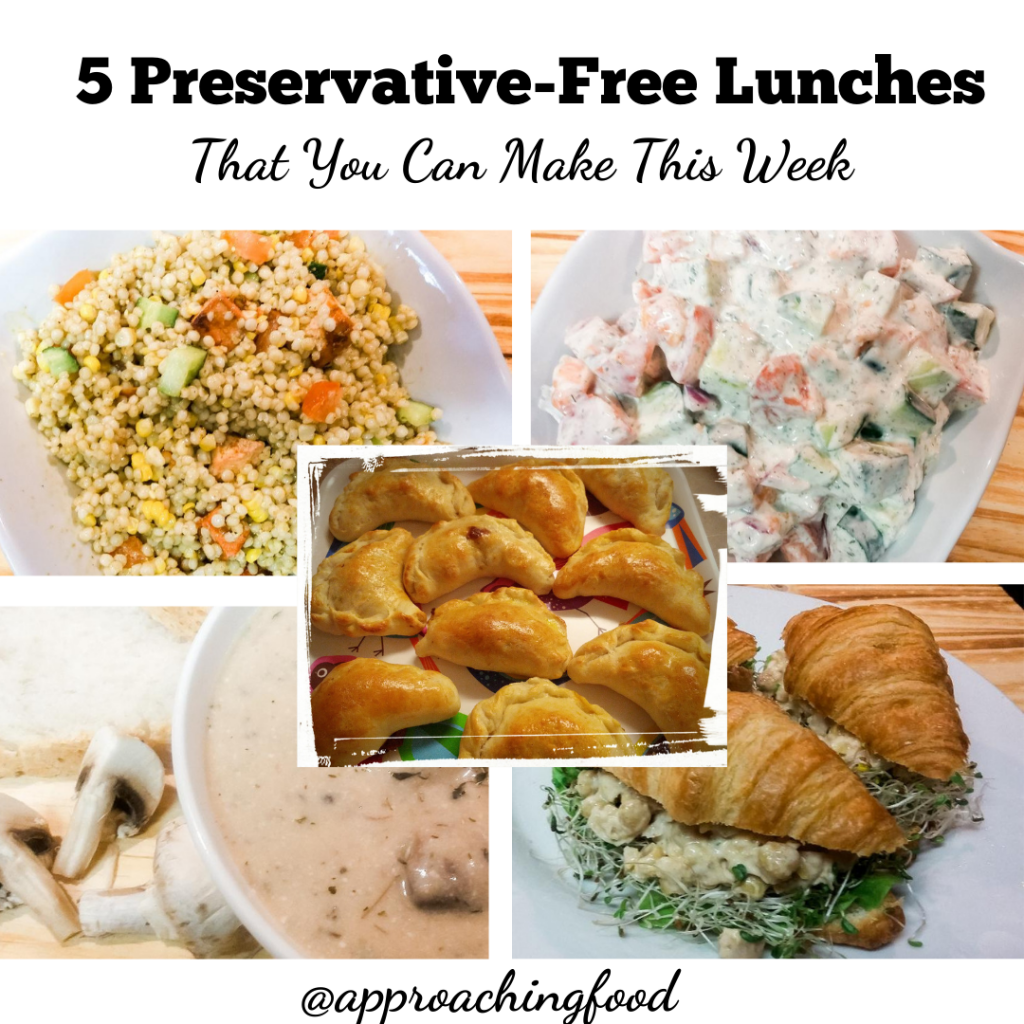 Another week, another meal prep session, right? Whether you're packing lunches for work or trying to feed your family healthy food, sometimes it's all to easy to just grab a few items from the deli, or a few packages off the shelf, or just to grab something last minute from the gas station. But as easy as those 'solutions' are, they're also filled with unpleasant preservatives. That's why I've put together a list of 5 Preservative-Free (and delicious!) Lunches You Can Make This Week!
These recipes all make batches that are big enough to last you for several lunches, saving you time and energy. And preservative-free? Saves your health! I always feel so much better when I eat good food, and these lunches all hit the spot.
Bland is boring, so these lunches are flavour-filled (but not preservative-filled, whoot!) and they're easy to put together because who has time for a million and three steps in a recipe. So check out these recipes, and try one (or all) this week. Personally, I plan on making the CREAMY Fire and Ice Salad! Mmm…veggies! (Possibly also the Empanadillas, because mmm…carbs!)
5 Preservative-Free Lunches You Can Whip Together This Week
Trying to avoid preservatives, but meal prep got you down? We got you, boo! Try these 5 lunches that are delicious, nutritious, AND preservative-free!
Which of these (preservative-free) recipes do you plan to make this week for lunch? Let me know in the comments!
Next Post: Probably my Preservative-Free White Cheddar Popcorn. Delish!