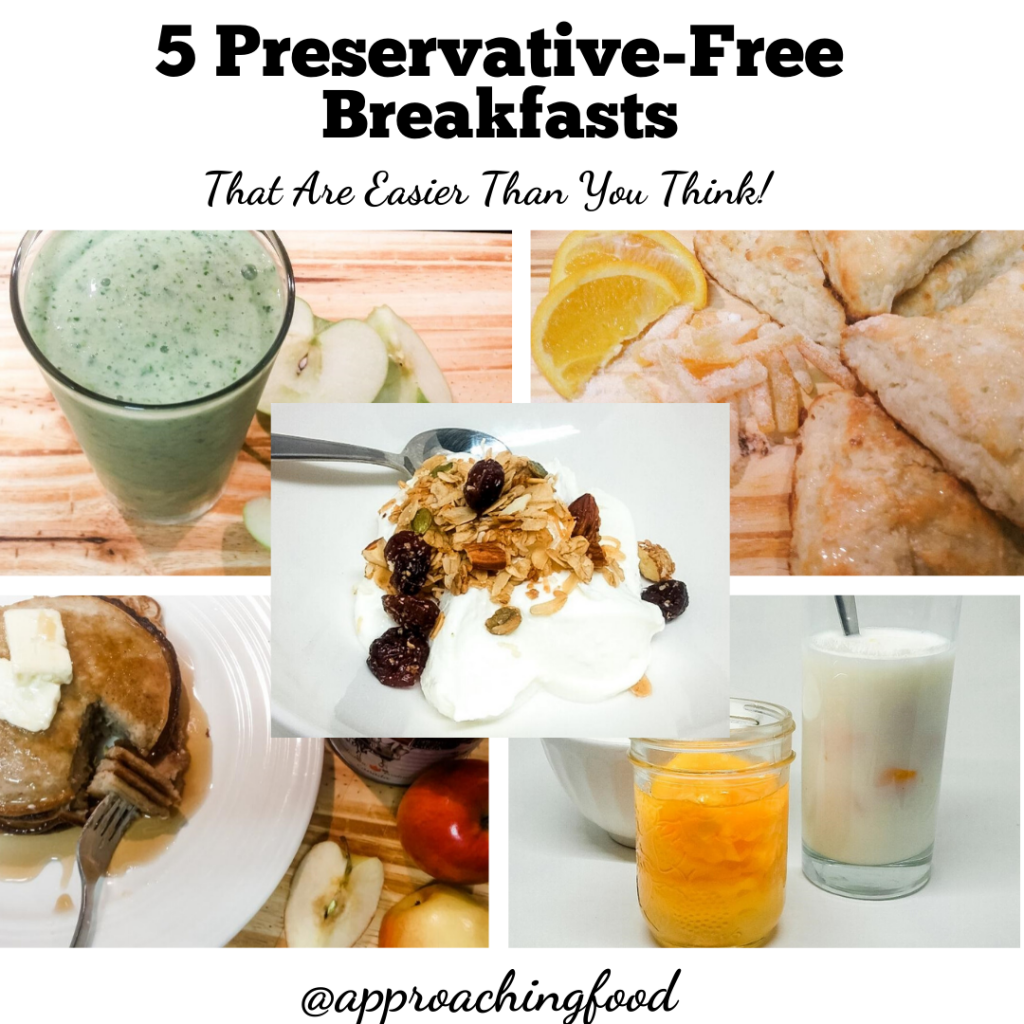 So you want to eat a tasty but healthy breakfast, without spending hours in the kitchen? Well, today is your day, because you CAN! Here are Five Preservative-Free Breakfasts That Are Easier Than You Think!
When I say that they're easier to make that you think, I mean that very literally. Copycat Peach Yoplait only has two ingredients, and the Better Than Box Mix Apple Cinnamon Blender Pancakes are made in a blender. As is the Apple & Kale Green Smoothie! Healthy breakfasts CAN be tasty AND super-quick too!
Got 20-30 minutes to make breakfast, instead of just 5 minutes? Then you can make Orange & Lemon Scones, Biscuit-Style, or even whip up some Cranberry Almond Granola!
Delicious. Easy. Preservative-Free. Have I convinced you yet? Check out these recipes!
Preservative-Free Breakfasts That Are Delish AND Easy!
Looking for that breakfast trifecta of easy, delicious, AND healthy recipes? Look no further!
Looking for more easy and preservative-free recipes? Why not check out my post about 5 Preservative-Free Lunches That You Can Whip Together This Week, and the companion post, 5 Preservative-Free (And EASY!) Dinner Recipes for the Beginner Cook (and Anyone Who Likes Good Food)!
Next Post: Hmmm…can't decide yet! Maybe a recipe for Short-Cut Beignets, or maybe a pillar post of 5 Convenience Foods You Can Make at Home (That Taste Better Anyway)! If you have a preference, let me know in the comments!