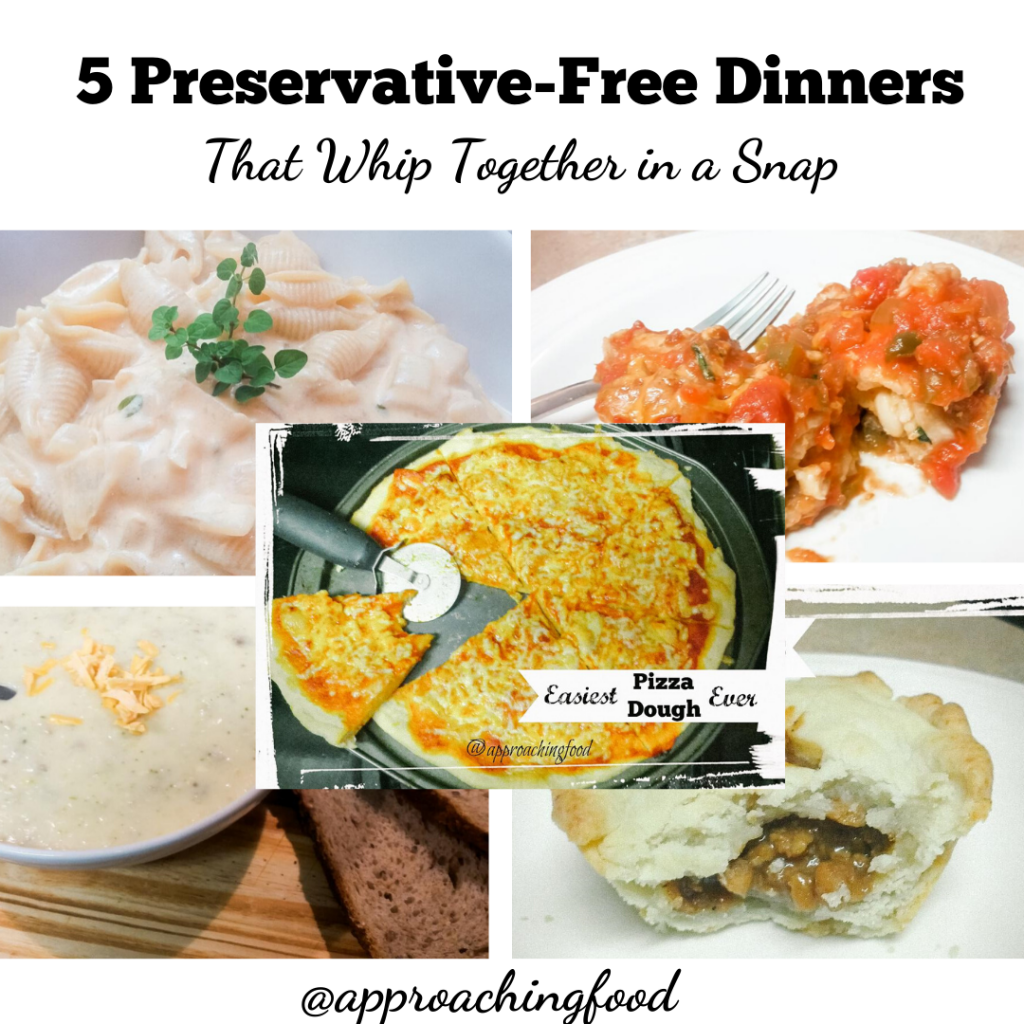 Yummy, homemade, preservative-free food that is also EASY to make? Is there such a thing? YES! You don't have to be Martha Stewart in the kitchen to make lip-smacking food; you can be a beginner cook and still whip these up very quickly!
So it's been a long week, and you're tired and it would be so much easier just to buy something frozen and stick it in the oven. I get it! Hey, you don't have to always cook everything from scratch. Start with smaller steps to going preservative-free and then build up. Case in point: my 20-Minute Enchiladas recipe uses canned salsa to make it super-easy to throw together. Could you make the salsa yourself to be extra-sure that it's preservative-free? Sure. But making homemade enchiladas using canned salsa is still way healthier than buying those frozen enchiladas that are wrapped in plastic.
Take a step at a time, and give yourself some grace. Personally, I am all about progress, not perfection. And also about yummy, yummy food. Mmm…food. *Homer-esque drooling commences*
So try these recipes for easy, yummy dinners, and revel in the fact that you're cutting out preservatives! You got this!
Next Post: Not Your Momma's Cheesy Mushroom & Pea Casserole! That's right, I revamped the classic side dish to make it preservative-free (and WAY MORE delicious!)