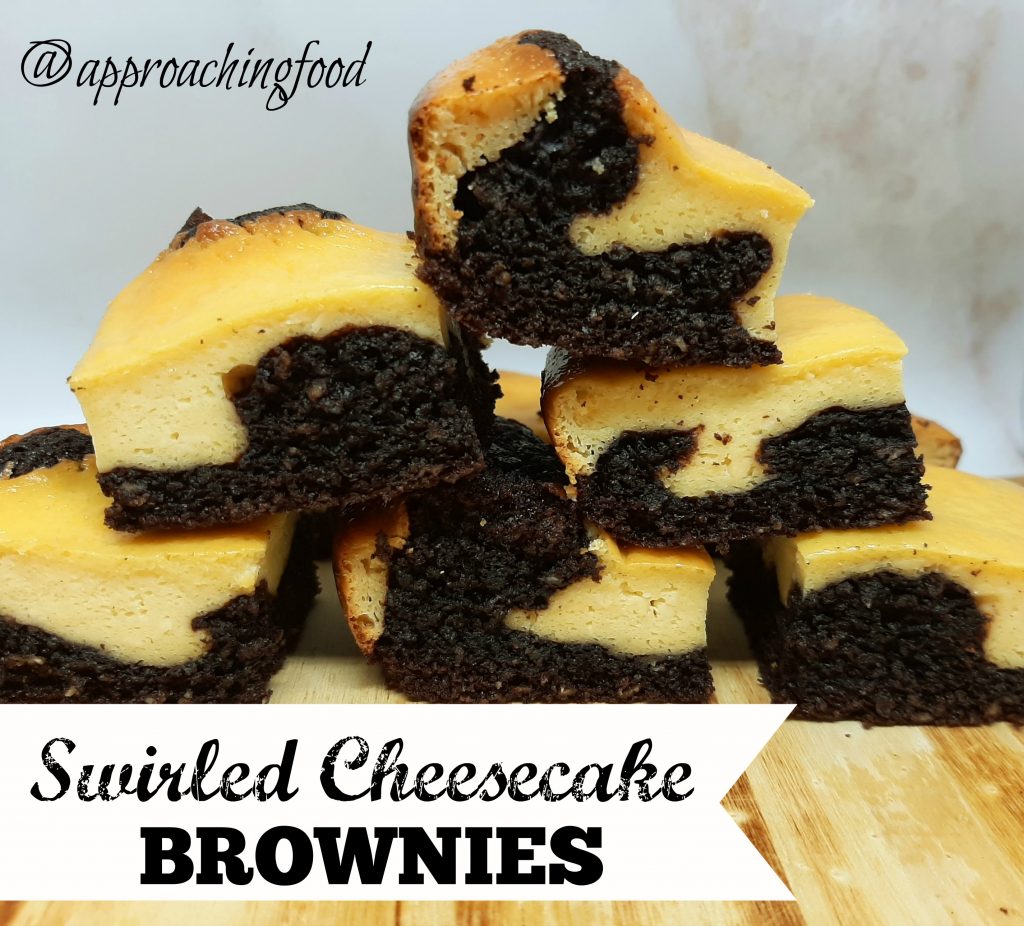 These gluten-free Swirled Cheesecake Brownies have a fudgey, cakey chocolate base, are topped with delish cheesecake, and bake up into squares that are swirled with brownie and cheesecake throughout. Can you say yum? Plus, they can be frozen so that you can make them ahead, perhaps for Christmas!
Every Christmas I put together cookie tins to hand out to a few friends. What with taking care of a baby and all, I can't dedicate a day to baking everything fresh, so last year and this year, I was heavy on the homemade candy, as that will stay fresh way longer than cookies. Some of the things I put inside? Peppermint Patties, Non-Pareils, and my Healthier Peanut Butter Cups! But what baked goods to include? Well, I plan on making several different types of cookies, but I also plan on including these Swirled Cheesecake Brownies! Because…cheesecake! And brownie! Need I say more?
Let's get a-cooking!
Yield: 12
Gluten-Free Swirled Cheesecake Brownies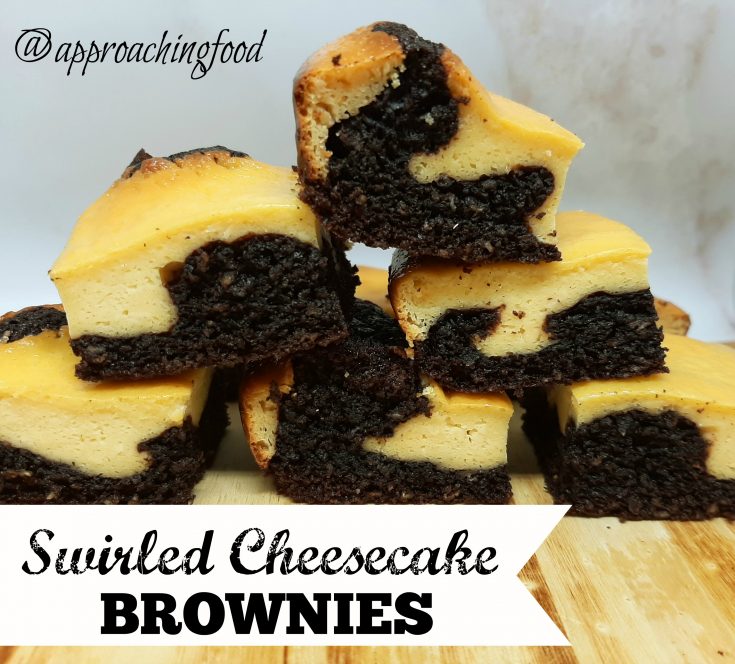 These fudgey, creamy squares are perfect for when you want both cheesecake AND brownies! Plus, they're gluten-free!
Ingredients
½ c. honey
2 eggs
1 tsp vanilla
½ c. butter melted
½ c. oat flour
1/3 c. cocoa powder
¼ tsp baking powder
¼ tsp salt
1 pkg. cream cheese, softened
1/3 c. sugar
2 eggs
1/3 c. yoghurt
1 tsp. vanilla extract
1/2 tsp. corn starch
Instructions
Mix the first 8 ingredients together, and pour into an 8 by 8 inch parchment paper lined baking tray.
Mix the remaining 6 ingredients (the cheesecake portion), and pour on top of the brownie batter base.
Using a knife, run it through the batter in a rough swirl pattern.
Bake in a 350 degree oven for 50, or until the top of the cheesecake is golden, and a knife stuck into the squares comes out clean.
Let cool, lift out of container by parchment ends, cut, and enjoy!
Notes
I make my own oat-flour by whirling it up in a blender. Very easy!
Nutrition Information:
Yield:
12
Serving Size:
1 square
Amount Per Serving:
Calories:

197
Total Fat:

11g
Saturated Fat:

6g
Trans Fat:

0g
Unsaturated Fat:

4g
Cholesterol:

85mg
Sodium:

157mg
Carbohydrates:

22g
Fiber:

1g
Sugar:

18g
Protein:

4g
I find these Gluten-Free Swirled Cheesecake Brownies very easy to freeze, by putting them in a freezer safe container, then wrapping it thoroughly in plastic wrap to prevent any air from getting in. Fudgey, chocolatey, and creamy too, they're great to have around in case a gluten-free friend or relative drops by! Or if, like me, you tend to get chocolate cravings at midnight!
Next Post: Maybe something healthy? Or…maybe my Easier-Than-You-Think Cronut Recipe? Not super healthy…but oh, so delicious!