I had a tapas party on the weekend, and it was yummy! I made empanadillas (little empanadas), croquetas (think deep-fried mashed potato nuggets, but grown-up), a caramel flan (with crumbled toffee and spun sugar) served with caramel sauce, and white wine sangria. I'm hungry again just listing all the food!
But let me tell you about these Easy Epanadillas! These empanadillas are sooo easy to mix up, super-yummy, and way healthier than store-bought, as they're preservative-free (assuming you make your own taco-seasoning).
All the dishes were a big hit, so I'm sharing the ones that I made here, starting with the empanadillas! It's way, way, WAY easy! Take my Easiest Pizza Dough in the History of Ever, and fill with a mixture of taco-seasoned ground meat (I used Yve's veggie ground round, a soy-based ground beef substitute), pan-fried mushrooms, onions, garlic, and cheddar cheese. It makes for a meaty, cheesy, mushroom-y bite of crispy, fluffy dough! I made another batch tonight, and the DH and I snacked on them before I commandeered the rest and packed them for lunches, and to offer a houseguest who arrives tomorrow.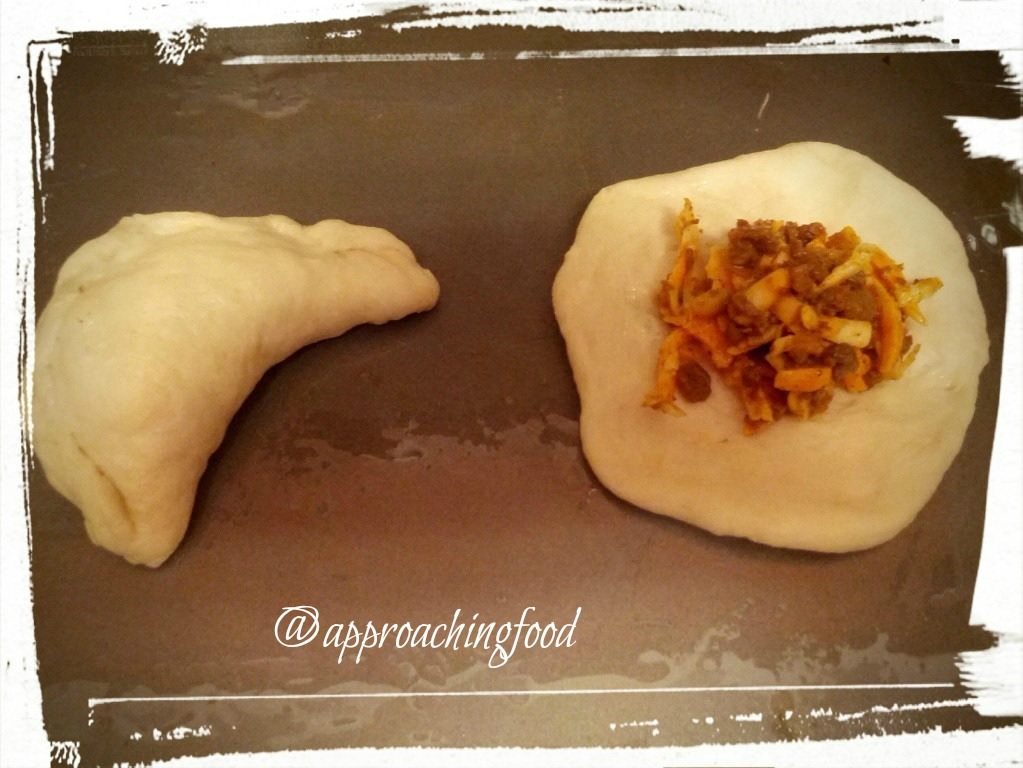 Want to make some too? Let's!
Yield: 12
Easy Empanadillas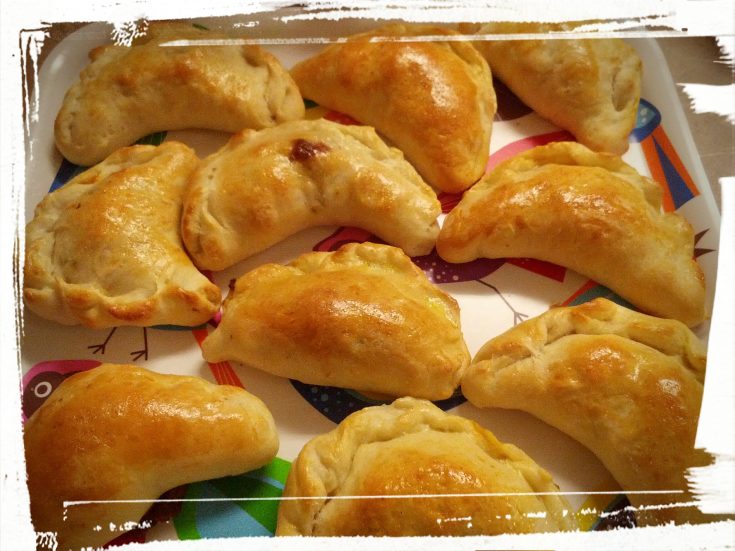 These super-easy "little empanadas" are preservative-free, quick to make, and super-yummy! The cooking trifecta!
Ingredients
• 1/2 onion, chopped
• 1 garlic clove, chopped
• 2 tbsp. butter
• 3/4 c. grated cheddar cheese
• 1 pkg. Yves' ground round
• 1-2 tbsp. taco seasoning
• 1/2 pkg. mushrooms, chopped
• 1 tbsp. oil
• 1 egg (you won't use it all)
Instructions
Make the dough and set aside.
Melt 1 tbsp. butter in a frying pan and fry up the onion, garlic, and mushrooms until golden and fragrant. Set aside.
Melt a tbsp. butter in a frying pan and fry up the ground round and taco seasoning until hot and aromatic.
Mix the meat with the mushroom mixture and add in the cheese.
Divide the dough into 12 pieces.
Smush each piece into a circle and add a spoon of the filling in the centre. Fold over and seal dough by pinching shut. Repeat with all dough pieces.
Brush tops with beaten egg.
Bake in 450 degree oven for 15 minutes. Serve warm and bask in the impressed glances of friends and family! Latin cooking — it's easy!
Nutrition Information:
Yield:
12
Serving Size:
1 empanadilla
Amount Per Serving:
Calories:

93
Total Fat:

7g
Saturated Fat:

3g
Trans Fat:

0g
Unsaturated Fat:

3g
Cholesterol:

34mg
Sodium:

185mg
Carbohydrates:

3g
Fiber:

0g
Sugar:

0g
Protein:

4g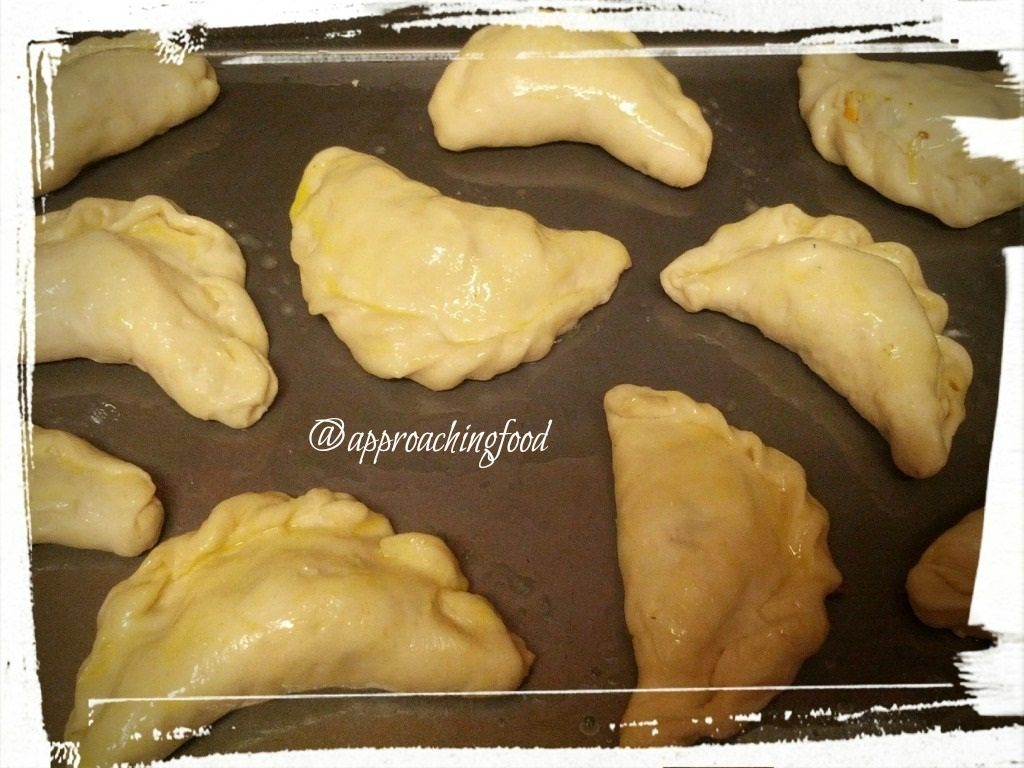 Once you get the basic idea, it's easy to mix up the filling. I love, love, LOVE that I can keep a batch of dough in the freezer and just whip these empanadillas up from scratch so quickly, instead of buying a preservative-free convenience meal. I think they'd be great with ground sausage, or pepperoni, tomato sauce, and cheese, for a mini panzerotti sort of appetizer.  Or you could make them bigger, as a meal in and of itself. What filling would you prefer? Let me know in the comments!
Next Post: Memories of Meals Past, with a tapas twist!
Post-Pub Edit: Another week, another Meal Plan with Christy Jordan and pal! Aka, I go in search of Foodie Fame and Fortune. Or at least page clicks.